Saturday July 30th, 2021
The SCEVA Member Picnic,  Mission Point Park
Thanks to Mieke for all her work and, also, to Graham Moore who shot the drone video.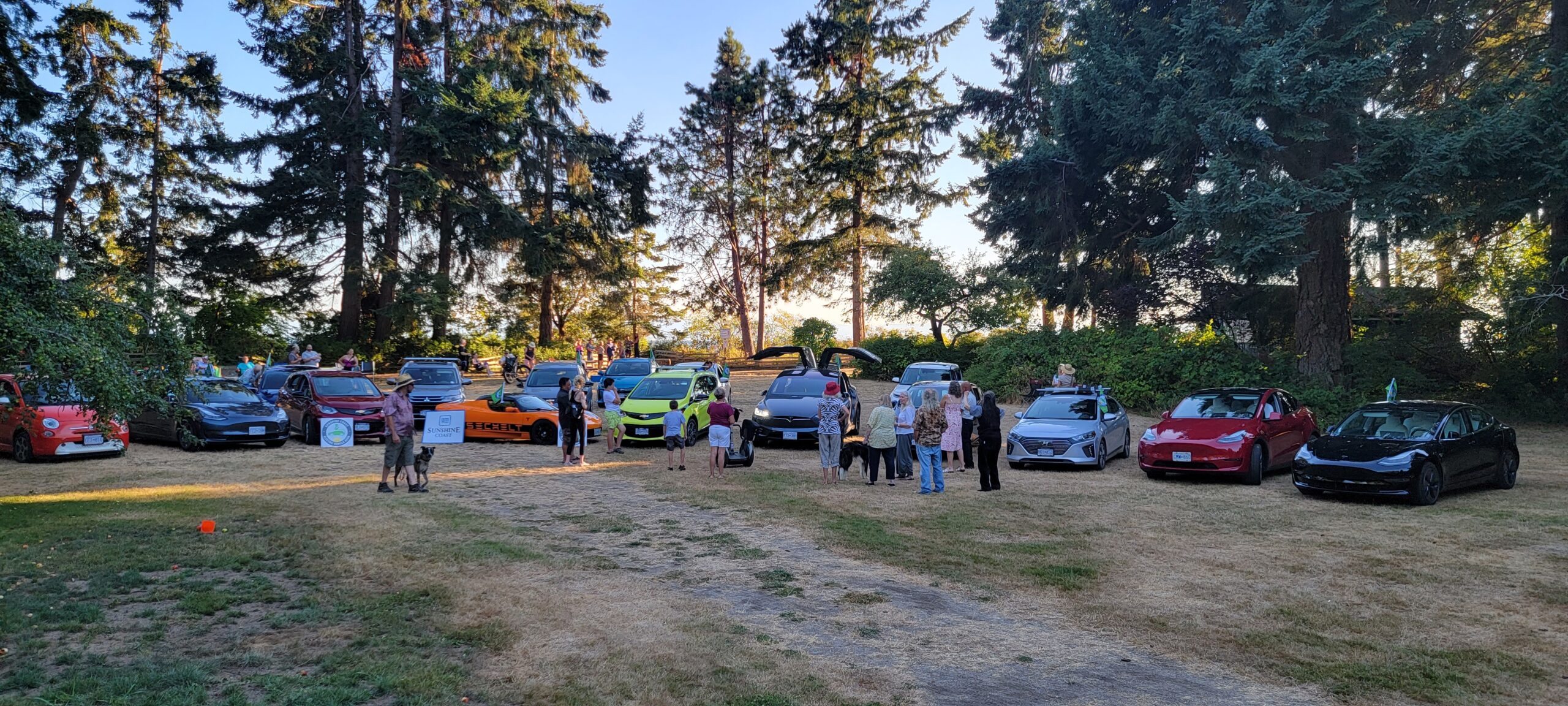 Saturday April 24, 2021
Keep Away from Each Other" Earth Day Event!
11 EVs gathered in Sechelt and drove to Madiera Park  keeping  together  along the Highway and  Redrooffs Rd. and completed the 80 minute trek back in Sechelt. Here's some captures from the day:
February 28th, 2021
Grand Opening of the Two DC Fast Chargers at Trail Bay Mall, Sechelt. We had favorable weather. We gave the chargers a try and had a nice ribbon cutting ceremony. Our non-event should capture some attention, in fact already has by coast residents, local council and federal political parties. We'd still like members to go to the chargers, take a selfie and post it to your FB page and share it to the SCEVA FB group page. That will get lots of attention. >😃 
Here are some videos: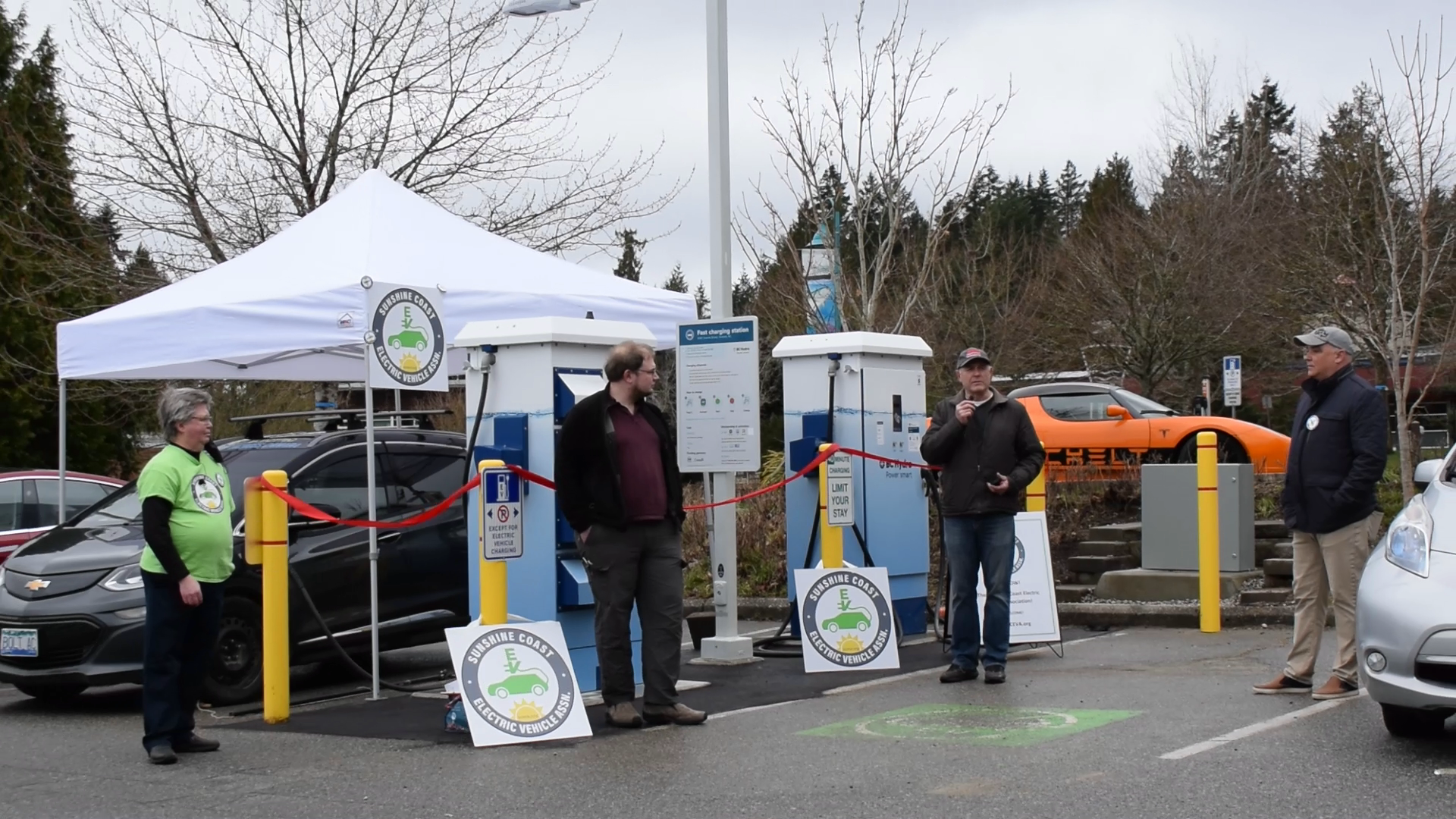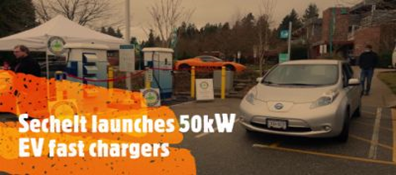 December 19th, 2020
2019 SCEVA's 1st annual Festival of Silent Lights… a great success, 26 cars, hundreds of onlookers. Next year we will be more accurate on the timing.
Here are some videos:   
 https://sceva.org/wp-content/uploads/FOSL2020.webm
https://www.facebook.com/groups/805989459797273/permalink/1242627072800174/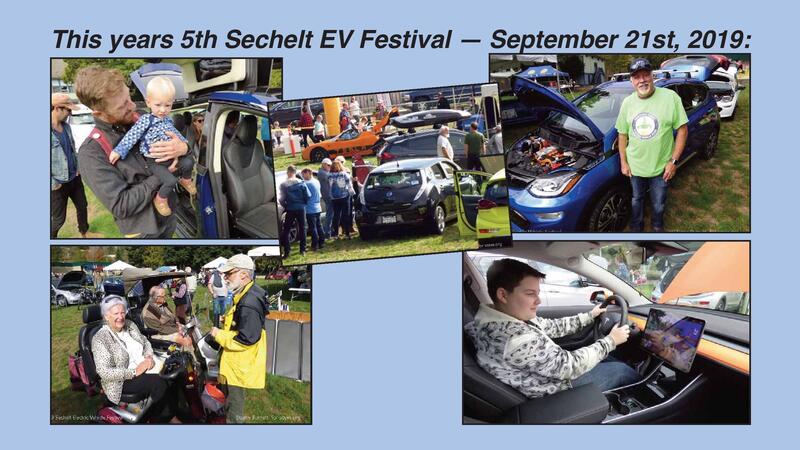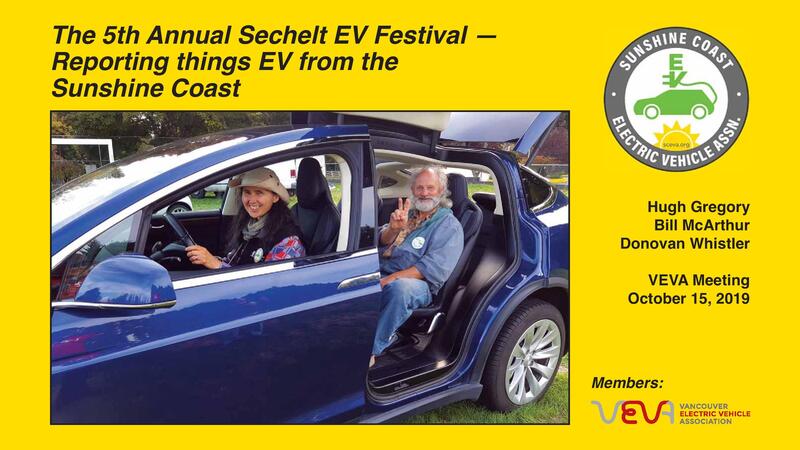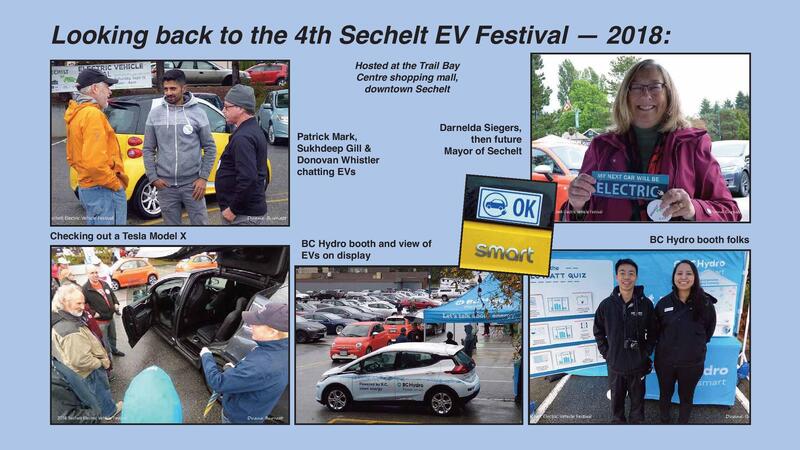 2015 first  SC EV Festival